You want to get in touch with me?
I'm touched 😉
Book a virtual coffee
Book into my diary and I'll send you an invite to chat in Zoom. It's about a zillion times better for the planet than you jetting up to Edinburgh to see me, and I still get to see your beautiful face!
Or just drop me a note now
Neither of those quite doing it?
I got you, Boo.
Snail Mail
I *love* snail mail! Particularly in the form of love letters with doodles and encouraging notes for the postman on the back of the envelope. Send them to:
35 Waverley Place, Edinburgh, EH7 5SA, Scotland, United Kingdom
Social
Tweet @oneredsock on Twitter (this one's your best bet)
Follow @one.red.sock on Instagram
Connect with me on LinkedIn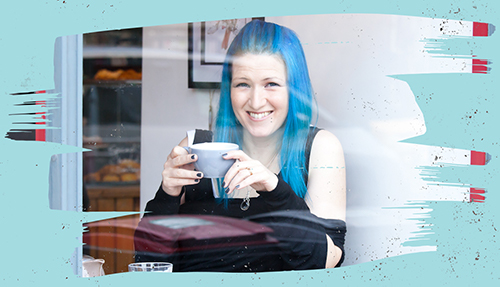 One Red Sock
One Red Sock exists to help multi-passionate rebels and misfits, like you, level up your business to attract better clients, make more money and change the world.